About Us
About project
Our project is focused on secondary school teachers. It is very important that secondary school teacher understand what is OOP about.
We will prepare an overview of current methods, methodologies, concepts in programming for secondary school teachers.
We will prepare the syllabus and guides (textbooks + online content). We will prepare educational materials for future teachers when necessary.
Team of scientists and experts from the participating universities has a wide range of expertise, scientific and professional interests and achievements.
Thus, the main and unique mission of this international team could be to empower the curriculum and results of the projects aimed for students and the teachers learning and teaching OOP by means of game development with knowledge and skills related to development process and collaboration in real and virtual environments.
The project results with our expertise could be empowered by the following:
• Agile methods and tools in development
• Communication (tools) for teams
• Innovation in teaching methods
News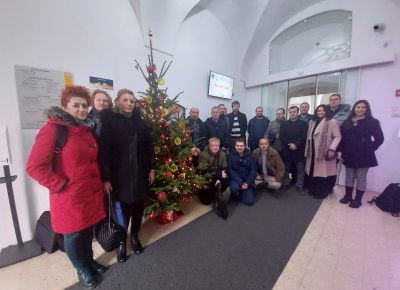 OOP4FUN PROJECT – 1ST YEAR SUMMARY TRANSNATIONAL PROJECT MEETING On Wednesday, December 7th and Thursday, December 8th 2022,…
read more
Statistics
99
Participating countries
99
Participating Teachers
99
Number of Participants